Thank you for visiting our career site! We have recently made some upgrades to our site to improve your experience. If you have applied prior to November 29th, 2016 then you will have some additional items to complete for your account registration. Please use the same user name and password that you used when creating your account before. The system will prompt you to the next steps to complete your registration for our upgraded system. If you have not applied in the last 6 months, you will need to create a new registration.
Welcome and thank you for your interest at Milford Regional Medical Center!
When creating your profile, please be careful when creating your password and login name. You will need this information should you wish to make changes to your information in the future. Also, please review all job qualifications before you submit your application.
Please make sure you have any "Pop-Up Blockers" turned off to prevent any issues when applying. If you do not meet the minimum qualifications or if you answer the pre-qualification questions dishonestly, your application will not be forwarded to the interviewing manager.
Want to see the status of your application?
You can review the status of your application simply by going back into your "Profile" and then click onto the "Application History" tab. Please do not contact us directly.
Without a current resume, your request may be delayed
Hospital & MRPG (formerly TCMA) employees MUST forward a current resume for all RN, Allied Health, IT & Business transfers for new/changed positions or 2nd job request.
Thank you,
Human Resources Department
Working at Milford Regional
Milford Regional Medical Center is a full-service, community and regional teaching hospital, and is a 145-bed, nonprofit, acute-care facility serving a region of 20-plus towns. With over 300 primary care and specialty physicians on the medical staff, our physicians are skilled in the most advanced procedures and technology, and provide personalized patient care in a warm and caring environment. Many hold teaching appointments at New England's finest medical schools preparing the doctors of tomorrow Milford Regional offers a competitive pay program, a generous benefits package — based on scheduled hours — and free parking. We are conveniently located at the intersection of Routes 16 and 140, near downtown Milford, MA. Check our website for location and directions to find us. If you are interested in an open position, please respond as directed through the listing you are interested in.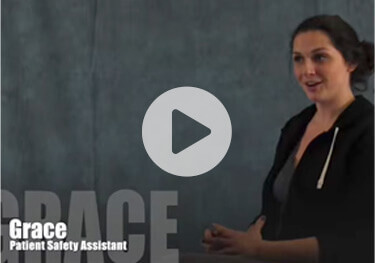 The Life of a Patient Safety Assistant